Carbondale to Moosic, PA Subaru Dealership Directions | Minooka Subaru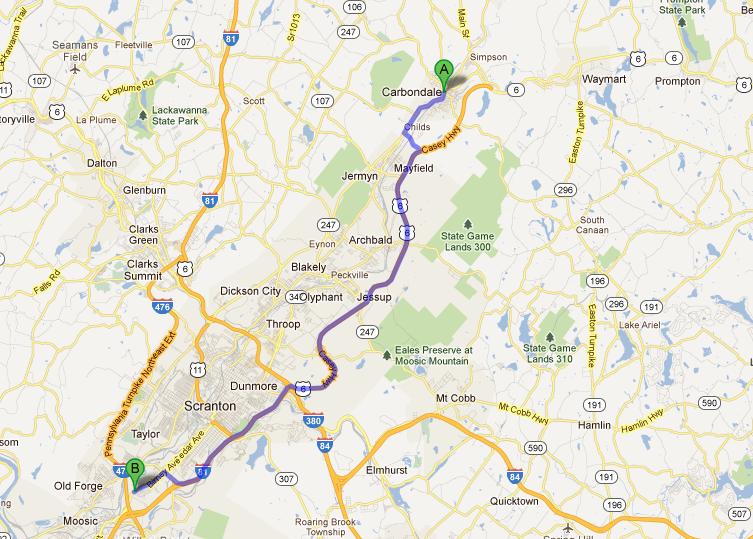 1. Head Souteast on Salem Ave towards US-6 E and take your 1st right onto US-6 W.
2. Take the 3rd right to stay on US-6 W for 1.9 miles and then turn left onto Meredith St.

5. Turn right to merge onto US-6 W and keep left at the fork to follow signs for I-81 South / Wilkes Barre.
7. Take exit 182B to merge onto Davis St.
8. turn left onto Birney Ave and finish at 4141 Birney Ave
.